On Saturday 29 May, at 7.30 BST, we are delighted to be hosting a double bill live concert in the theatre, in front of a small, select audience.  The two musicians concerned both performed at the launch concert for Xanadu Online theatre back in September 2020.  The gig will be recorded and streamed to a larger audience at a later date.  In the meantime, both artists have given us a taster to be getting on with!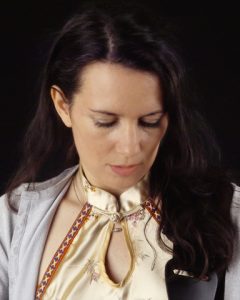 Suzanne Ledwith is a multimedia artist from Mullingar. Something stirred once Suzanne heard and saw a guitarist playing.  After a few weeks of friends showing her chords and mastering the F major chord quickly, she knew she had to have a guitar.  Enter a KC 110, parlour style, nylon string acoustic with a heavy bass end.  Fingerstyle songs, her favourites.
She was asked to join a band and went from bedroom to pub corner to stage, to festivals and then competitions. Her first band was with Patricia Raleigh on lead and rhythm guitar and Suzanne on lead vocals and acoustic guitar.  Later joined by Monica Raleigh on bass guitar and Paul Muldoon on drums, they were known as Dreams of Id.
"Suzanne Ledwith has the voice of an angel." – Hotpress magazine
Suzanne went solo after the band broke up, then to college to do a BA in Music and Philosophy in NUI Maynooth.  She returned to Mullingar and began to work as a teacher in the Further Education Sector, where she still works.  She completed a Higher Diploma in Further Education in NUI Maynooth and finally a Masters in Community Music in Limerick University, which influenced her musical style, prompting her to explore more folk and world music.
During the Higher Diploma, she began playing with Steve O'Keeffe (The Pale) on drums and percussion and later Bernard Byrne (The Pale) on bass guitar and Roger Mullarkey on wooden flute.   Darren Flynn mixed a 7 track EP (Darren studio recorded 4 tracks, and Frank Byrne live recorded 3), called Change of Address.  This was released in 2006 with gigs in Crawdaddy, Dublin and The Stables, Mullingar.
Suzanne played live with Dónal Lunny and Máirtín O'Connor at the Festival of Fires, at the Hill of Uisneach in Co Westmeath in 2012, and for the past few years' she has been working on an album project with Dónal when time allows.
"Suzanne Ledwith's songs are unique.  They carry the emotional charge that music and lyrics can deliver when they are expressed by a true artist." – Dónal Lunny
Three of the songs from this ongoing project have just been released as an EP.  Where lines Meet was recorded by Suzanne, mixed and pre-mastered by Dónal Lunny and mastered by Ivan O'Shea (live Sound Engineer with Danú).  Here's a taster of both the EP (which you can buy here) and the concert: Leaving Ireland.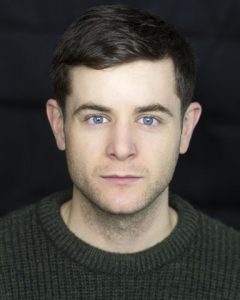 BoyManDead is the musical alias of Chris Levens. Mainly because he was bored of just saying his own name when he did gigs or promoted his stuff. It kind of backfired as he still has to say it so you actually know who he is and he can take credit.  Chris hails from the United Kingdom, more specifically the unassuming county of West Sussex.
Having picked up a guitar a little later in life, he finds himself in his early-to-mid-thirties at a level some have called "relatively proficient" and by which his mum is extremely impressed.  He's played in a few different bands over the years, in amongst performing on his own. Influences include Kurt Vile, Bon Iver, Jeff Buckley, Neil Young and The Eagles to name but a few. The resulting effect is always soulful, lyrically intricate and hopefully with a catchy tune woven in there somewhere.
In addition to the music, Chris is also a professional actor and has appeared in shows in London's West End as well as many regional playhouses throughout the UK.  More recently, he play the part of Ivan Vassilevitch in Xanadu Online Theatre's production of Anton Chekov's The Proposal in December 2020.
He's currently based in California's Bay Area where he lives with his wife Ariel. Here's a sample of what's in store for his audience on 29 May: California Winter.