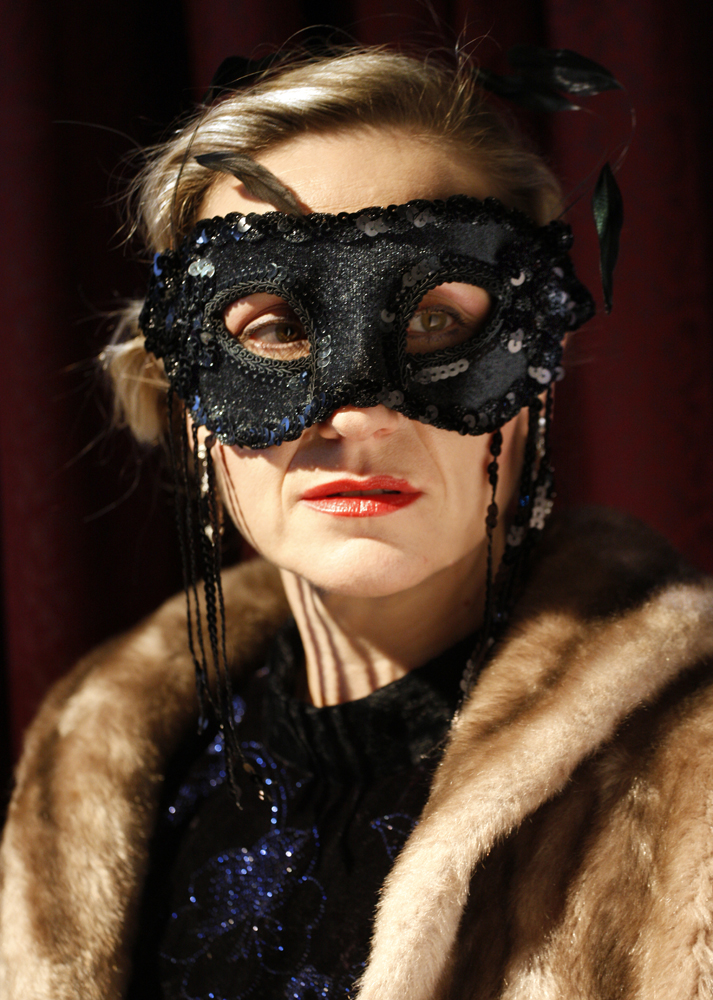 Canal Cafe Theatre presents The Fat Man's Wife by Tennessee Williams
It is always intriguing to hear about a "new" play from a celebrated dead playwright.  Although written in 1938, The Fat Man's Wife remained unproduced throughout Williams' lifetime, having its first staging in New York in 2004.  This is its first UK production.  Despite the excitement of the new, however, there is also slight suspicion – why would the work of an extremely successful and well-regarded writer be so neglected?  It was therefore with curiosity mixed with apprehension that I arrived at the Canal Cafe on Thursday night.
I had never been to this theatre before, but from previous knowledge I had been expecting an arrangement of tables and chair, café- style.  However, the company had decided to perform in traverse, which was an excellent choice, as it really made the best of the space available.  Incorporating an actual window into the set, rather than covering it up was also a good idea.
I was first drawn to Williams' work after seeing a film version of The Glass Menagerie, featuring Karen Allen as Laura, and this has remained my favourite of his plays.  The Fat Man's Wife appears to have many similarities with the story of Shakespeare's sister, in that they are both slightly gentler than much of the writer's other work, while still containing the sense of claustrophobia and restriction that characterises the majority of his plays.
All three actors did a wonderful job.  Damien Hughes, as Dennis Merriwether, conveyed the exuberance and indestructibility of youth and the frustration when he realises that eagerness and enthusiasm isn't going to be enough, in a lively, engaging way.  Emma Taylor (Vera) had our sympathy as the middle-aged woman trapped in a loveless marriage, who nevertheless is too scared, or too realistic, to escape.  We could feel her pain, and, even more, her weariness.  Although his part was small, Richard Stephenson Winter, still managed to portray Joe as a figure to be pitied, a victim of his own appetites, and made Vera's decision to stay with him believable.  The play was ably directed by Russell Lucas, with assistance from Anne Harris.
Without knowing the background of this play, however, it comes across as the first act of a two act play, with the second act missing.  The ending is abrupt, and it feels as if the characters could have done with a lot more development.  But once you take into account the fact that it was one of Tennessee William's earlier pieces of writing, and look at it as a sort of rehearsal for his later works, it becomes a fascinating piece of theatre, well worth the price of admission.
The Fat Man's wife is running Thursday – Sunday at the Canal Cafe Theatre, Little Venice until 2 March, Sundays at 7pm, all other shows at 7.30pm.  For tickets and more information, please visit www.canalcafetheatre.com.  Picture by Simon Annand.
Mary Tynan