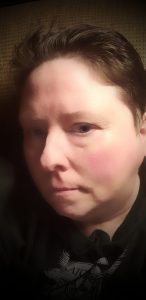 As part of Day 3 of our birthday celebration, we give you Episode Three of The Prison Podcasts. This is the story of a unique and interesting correctional officer – Sally.
(Please note: this piece might not be suitable for younger listeners.)
Jackson Lara spent nine years working in men's medium to high security prisons in New Mexico.  He first started as a correctional officer, then used his teaching credential to teach GED material to men preparing for the GED test.