One of the lovely things about being an online arts centre is that Notes can Xanadu can feature writing and literature alongside other art forms.  With this in mind, we have created a reading challenge for 2021.  Each month there will be a theme, with several sub-categories, and the challenge is to read one or more books each month to fit the topic.  Feel free to add sub-categories, the only rule is that one book each month should be a new read.  The entire challenge can be downloaded in pdf format here.  We also have an Excel spreadsheet, thanks to Karin Hammarstrom, one of our participants, which you can also download, and use to track your progress.
Every month, we'll introduce the theme and sub-categories in a post like this, and also give some reading suggestions.  Please leave a comment and tell us what you are reading, and whether you are enjoying it, or any other information that you would like to share with your fellow readers.
For April, the theme is Mental Travelling.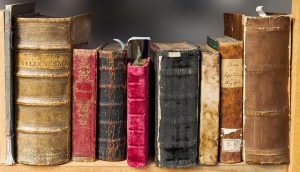 Sub-categories:
. a book from an author from a country you have never visited and have no connection to
. a travelogue about a similar country
. a novel about a journey
. a non-fiction book about the history or technology of one or more forms of transport
. a non-fiction book about space travel
Reading suggestions:
. anything by Bill Bryson
. Sovietistan by Erika Fatland
. Eat, Pray, Love by Elizabeth Gilbert
. The Family Tree by Sherri S Tepper
. Endurance by Scott Kelly
I'm reading: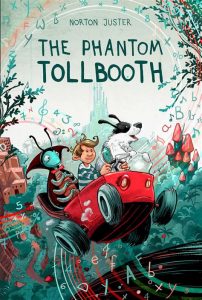 The Phantom Tollbooth by Norman Juster
Come back next month for our May suggestions, and don't forget to leave a comment below to tell us how you got on in March or April!  Happy reading!