Good to see you here for Part 3 of the Wheel of Life Series!  In Part 1 we had a look at what the Wheel of Life is about and in Part 2 we had a look at how to start using the Wheel of Life.  We looked at how to decide on the eight sections we'd use for assessment and how to work out what a 10/10 life means for us personally in the areas we choose to assess.
In this part, I'd like to have a look at goal setting and how we assess goals.  I'd also like to look briefly at how to adjust goals along the way.  I'm a great believer in bullet journalling and the philosophy behind the methods used.  Particularly, I love the monthly migration aspect of the bullet journal methodology.  In the words of Ryder Carroll teaching the methodology: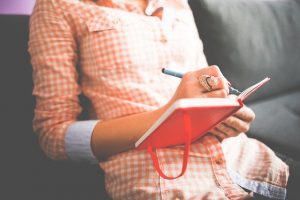 "At the very end of each month, set up a new Monthly Log. Once that's done, review the pages of the month gone by. Chances are, you didn't get around to completing all your Tasks. That's fine! What's important is figuring out which incomplete Tasks are worth your limited time and energy moving forward. Strike out those that aren't, and migrate the ones that are."
and
"It may seem like a lot of effort to have to rewrite all these things, but that's intentional. This process makes you pause and consider each item. If an entry isn't even worth the effort to rewrite it, then it's probably not that important. Get rid of it. The purpose of Migration is to surface what's worth the effort, become aware of our actions, and to separate the signal from the noise. This is where BuJo shifts from a system, into the practice."
Part of our goal setting and assessment when using the Wheel of Life, and assessing quarterly (or monthly if you choose to do it this often), would be to examine the goals we're setting and determining whether the actual goals are moving us toward our level 10 life.  Weed out what isn't working and try something different.  Always, move forward.
In Part 2, one of the examples I used for a 10/10 for Finance might be to save ten percent of all income into a credit union account and have a cushion of three months expenses built up in a current account.  If I assess myself now, at the start of 3 months, at a 2/10 because I have an actual credit union savings account set up and maybe two weeks of a bit of a slush fund in my current account, then what would it take to get me to a level 10?  Do I have a budget set up where I know what my personal outgoings and incomings are?  Do I need to set this up?  Will I use an app?  Will I use a spreadsheet?  Will I set a weekly or monthly reminder to reconcile my bank account or accounts with this spreadsheet?  Will I assess every outgoing and other spending habits to cut down?  Will I need to set up a standing order on my current account to send over the ten percent on payday to the savings account?  How will I stop myself from spending the three months excess in my current account?  Should I open a savings pocket on the current account and put it there?  And so on.  There are very specific actions that need to be taken to achieve that level 10 goal.  It is up to you to work out how to prioritise actions and how to work out dependencies or prerequisites.
Setting achievable goals depends on many different factors.  It does require you to know yourself.  I'd recommend doing a bit of research (not a lot, don't get bogged down) on different methodologies for goal setting.  The most common you'll come across when researching in the personal development context would be SMART goals.  Choose your method wisely, as the last thing you want here is to set unachievable goals that break you down and make you feel like that level 10 is unattainable.  Start with baby steps and increase the goals as you go along.
Once you've set your goals, work out a task list of actions that you will need to actually do to achieve your goals.  Set deadlines on those actions.  It might work for you to set higher level goals for the year and then work out in quarters the next level action that needs to be taken.  From those quarterly higher level actions, you would draw down the actual minutiae for completion on a monthly or weekly basis.  Again, write all of this down in your journal.  You could also make use of an app like Microsoft Planner or Trello to set up boards with deadlines that integrates with your calendar so you have reminders on actions.  This might sound like a lot of work, but trust me, very satisfying when you get going.
Personally, I find this type of organisation allows me to maintain some sort of illusion of control over my life!  Covid lockdown sanity retained.
In the next part, we'll look at how to review the process and pivot or change as needed.  Until then.