Glad to see you back for the last part of this four part series! In Part 1 we had a look at what the Wheel of Life is about, in Part 2 we had a look at how to start using the Wheel of Life, and in Part 3 we looked at how to set and assess goals. This final part is on how to review and assess your life and goals using the Wheel of Life, changing for the better along the way.
Reading back, I realise I might have missed out a small, but rather vital, piece of information for you. That is, when you're setting your focus for the year or quarter or month, to pick out two to three things to focus on. So, if we look at our categories for the year – and we've scored them in light of what our level 10 life looks like – in order to start achieving balance, we'd likely pick up the two to three lowest scoring categories and assign them highest priority. On my Wheel of Life, my three lowest scoring categories are: Health, Personal Development, and Fun and Recreation. I decided to concentrate on these for 2020. When I set my goals, I make the goals set in these categories a priority. Other goals come second to these.
Practically, we have determined the scope of what we're doing; we've decided on the categories for that scope; and we have set some high level goals for the year. These high level goals have been broken down into goals per quarter and then into actions we can take per month. And now we've added a priority to the goals we need to concentrate on.
We want to document a formal review date for the end every month (make it about 5 days before the end), where we evaluate, mark off, strike out or carry over actions to the next month. At the end of every quarter, we want to do similar with our quarterly goals, but at this point assessing if we've climbed up closer to our level 10 goal from our current score. At the end of the year, we do the great big review, and see how close we've come to achieving balance – with similar enough scores between categories – and to see how close we are to that level 10 life. We like to do some reviews together as a couple or as a family, sometimes informally over dinner. Our work-related reviews might be more formal, as they require a bit more complexity in assessments – they are company goals mixed with personal goals. Personal goal reviews might require you to take some proper time out, alone.
A note on the granular level reviews. You might find at the end of the first or second month that you aren't getting around to the actions that you set. At that point, you might look at your list of monthly actions and attempt to determine if you were trying to do too much as part of a single action, or if you have not assessed the time you can spend on those actions accurately. Take a step back, and look at your monthly and weekly schedule as a whole. Who gets what proportion of your time? Or, you might look at the black and white in front of you and realise that you actually just don't want to be doing that. If this is the case, then don't do it. Make peace with this fact and move on.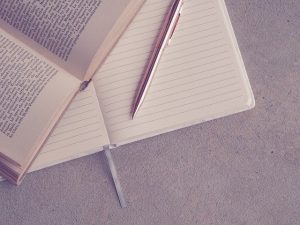 Take recreation or hobbies in my case. At the beginning of this year, 2020, the year of all that is Corona, I decided to brush up on my piano playing skills. Again. I thought I'd be able to sneak an hour a couple of times a week while the kids were at school to do this. And then we all laughed together. About halfway into lockdown, I realised that instead of carrying this over as a 'priority' task that I was never going to get to, I could shift focus and make sure that I spent at least half an hour to an hour, before I went to sleep, reading novels. This helps me to wind down and shift focus onto something that is not work or family related. I love reading candyfloss time-crime dramas or thrillers. Honestly, it's as much me-time as piano was ever going to be. I'm not about to be sitting at the Heuston Station piano enthralling all who come and go with my talents, believe you me. It was purely for me to do something different. Reading has the same effect. It is okay to change that specific action of play piano for three hours a week to read for half an hour before bed every night.
In terms of my health, I was determined to lose weight and get fit this year. Life had other plans for me. There was a shift in focus there, but that shift in focus turned out to be me eating far more healthily than I ever have done, and, through this change, losing weight without that being the focus. Flexibility is key when we look at our higher level goals. We should not be too specific at the top level. Keep the specificity for the monthly (or weekly actions).
Our work goals have had to change drastically since lockdown happened. That required a conscious sitting down with real facts (not media hysteria) and doing a simple SWOT analysis on the facts plus business landscape. Out of this has come a new focus on longer term, higher value retainer clients, versus a bit of a putting out fires for clients approach. My business will be more robust and able to withstand the upcoming Brexit shakes through this move, too. I should have probably done this analysis a year ago with Brexit in mind, but I didn't. Mistake acknowledged, lesson learned, and changes made.
Before I finish up, I want to note again that this is not a race to reach ten in your various categories. The point of using the Wheel of Life as a personal growth tool is to achieve balance between the different areas of your life and then to level up realistically to reach the life you want to live. You will learn so much about yourself along the way and your life will only be the richer for it.
So, I'm going to end the last part of this four part series with this part of Ryder Carroll's quote.
"What's important is figuring out which incomplete Tasks are worth your limited time and energy moving forward. Strike out those that aren't, and migrate the ones that are."
If you take anything from this process, take this with you. We all have limited time and energy, and the intention throughout has been to figure out how to spend this limited time and energy in the most productive way we can, in order to choose and achieve what we see as being our best life. I can tell you now that when you start out, what you think is your best life is probably not going to be what you will think it is 6, 9, or 12 months down the line. The beauty of this process is that we learn more about ourselves and what we really cherish and value along the way. Do not be afraid of changing your goals along the way or your focus, BUT make sure you give yourself enough time on something before you make big changes.
This will be my last bit of writing for Mary and Notes From Xanadu for this year. I hope to be back early 2021 with more insights and maybe a few mini lectures.  See you all soon.