May is ME (Myalgic Encephalomyelitis) awareness month. It's probably the awareness month for several other medical conditions as well – let's face it, we have more than 12 of them after all, so maybe we should be going for a week, or even just a day?
Whatever. I'm not going to be posting about ME every single day of May (we're already on day 4, and this is my first one, after all). But I am going to be posting. Today, I'm going to start with a short description of the illness, and then tell you a little bit about my experience with it.
ME is a debilitating neurological illness with numerous symptoms, including bone-weary exhaustion, muscle pain, joint pain, stabbing neurological pain, headaches, intolerance to light and sound, sleep disturbances, light-headedness, orthostatic intolerance (inability to stand), inability to regulate body temperature, persistent flu-like symptoms, nausea and IBS, fibromyalgia, brain fog, difficulty concentrating, short-term memory loss, slurred speech and more. But the overriding symptom that differentiates it from every other illness is called post-exertional malaise (PEM). This means that patients have a severe, delayed reaction to exercise, and in many cases never return to the same baseline they were at before whatever sent them into a "crash." Have you ever massively overdone it on the weights at the gym, and been in so much pain you were unable to move the next day? Add that to having influenza and the fatigue you might feel after doing your first marathon, and you might have some idea how it feels. Plus, if you ever do manage to return to our metaphorical gym, you will only be able to lift half the weight you could before. This is no exaggeration: I moved my sofa a couple of inches in mid-December last year (pushed it with my whole bodyweight), and I was confined to bed for weeks. I almost missed Christmas Day – I did miss singing with the church choir on Christmas Eve.
My ME journey began in 2004. I got a flu-like illness that never went away, although I suspect I had already had fibromyalgia for some time before that – it had been misdiagnosed as ankylosing spondolitis. My doctor thought the original illness may have been glandular fever. Strangely enough, the diagnosis made me feel a bit better – I didn't know then what I know now about ME. I took a three (long) days a week teaching job and tried to just get on with it. That didn't really work, and I had to resign from the job. However, shortly after that I discovered a local chiropractor, and spent a lot of money on intensive treatment which put me into about 95% remission, or at least that was what I attributed it to. I later learnt that it is common to go into remission in the first couple of years, and for it to come back again a few years later, in a more permanent form.
I spent the next few years working as an actor and also as a supply teacher – two very physically demanding jobs. I thought I was fine. I even did the couch-2-5k programme at one point with my friend Tracy – although I was a terrible runner: I could almost walk faster than I could run. I would train in the gym every day if I could, and I attended Body Pump and Pilates classes. I went clubbing when the opportunity presented itself. I did physical theatre and danced in musicals.
But at a certain point in 2010, I felt the illness return. In retrospect, it had probably been creeping up on me for a while, but I had been too busy to notice. I was temping in an office Monday to Friday, teaching GCSE English catchup lessons in a secondary school on Saturdays, and directing and playing the leading role in a play for which we were rehearsing three evenings a week plus Sunday. (I am a bit of an overachiever, but this is also what it took to make enough money to live on).
My next play was a physical theatre piece. I had to tell the director that I couldn't do that part of it. Luckily, I had one of the speaking parts, which didn't necessarily have to involve a lot of movement. At this point, I could no longer run, work out, or go clubbing, but I could still do the dancing required for a musical a couple of years later, go to two tap classes a week, swim, and walk for miles. Standing up for more than a few minutes was beginning to be a bit of a problem though.
Fast forward to late 2014. I had to give up the intervention teaching job I had been doing (in the same school, but through an agency) for several years. By this point, I could only swim for about ten minutes, there was no tap dancing, or cross-city walks, but I could do yoga. Standing for more than five minutes was problematic, as was navigating steps. I had one last stab at work a few months later when I took over the lead role in a play after someone fell ill. I learnt 70 pages of script in five days. I had worked with the director previously, and he set up the stage in such a way that I could sit down whenever I felt the need to. In the third week of our four week run (with a lot of my friends in the audience – it was St Patrick's Day and I had arranged for there to be a half-price ticket night), everything went black around me, apart from the face of the actor who was right in front of me. I almost passed out on stage. I finished the run, but I haven't worked since.
A few months later, I left London and moved to a house in the country in the West of Ireland. At first, I could still walk 5 k each day. It would use up at least half of my daily energy, but I prioritised it because made me feel good mentally. Things have got progressively worse since then, and I recently acquired an electric wheelchair. Some of the simplest household tasks are beyond me, such as changing my bed sheets. Although I live in a dormer bungalow, I rarely go upstairs.  Sometimes I don't eat, because I'm not well enough to wash the dishes afterwards.
I have already mentioned the sofa incident. In early 2018, I spent three months in bed after a one-week visit to London. I can no longer travel by any form of public transport on my own. Before Covid 19, I was travelling to my nearest city maybe every 5 – 6 weeks.
ME is what is known as an invisible illness. If you see me, it will be because I am having a good day. If I am having a bad day, week, or month, then I won't be going anywhere. If I seem to be enjoying myself at your birthday party, I probably am – but I will be paying for it for weeks afterwards. This is the reality of life for people with ME, especially those who live alone. There is no treatment and no cure. We are the #millionsmissing.
Mary Tynan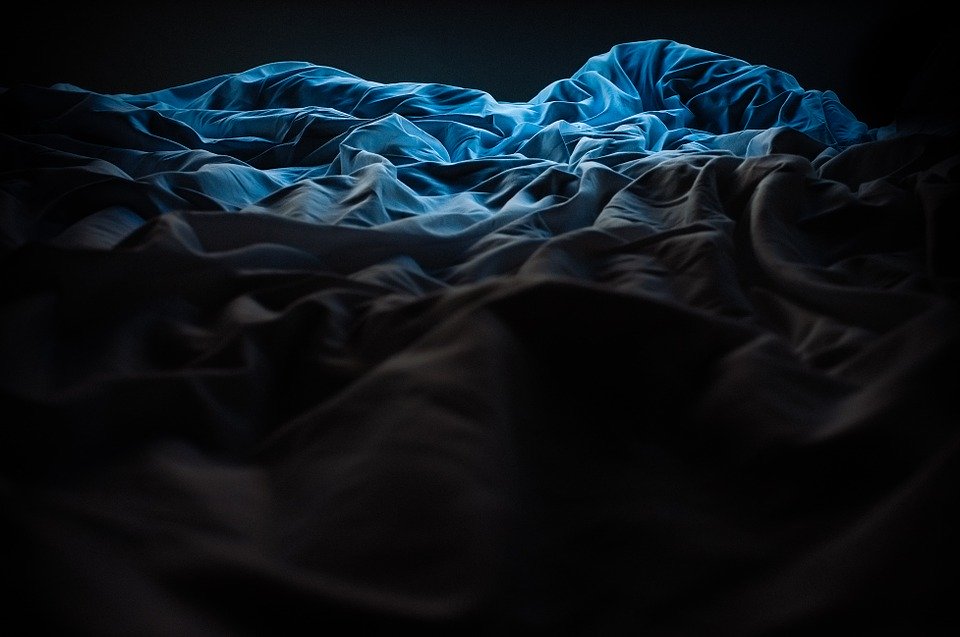 To understand more about PEM and energy debt, please read my article "Living Life with a Low-Capacity Battery," which was previously published in The Mighty and Yahoo News.