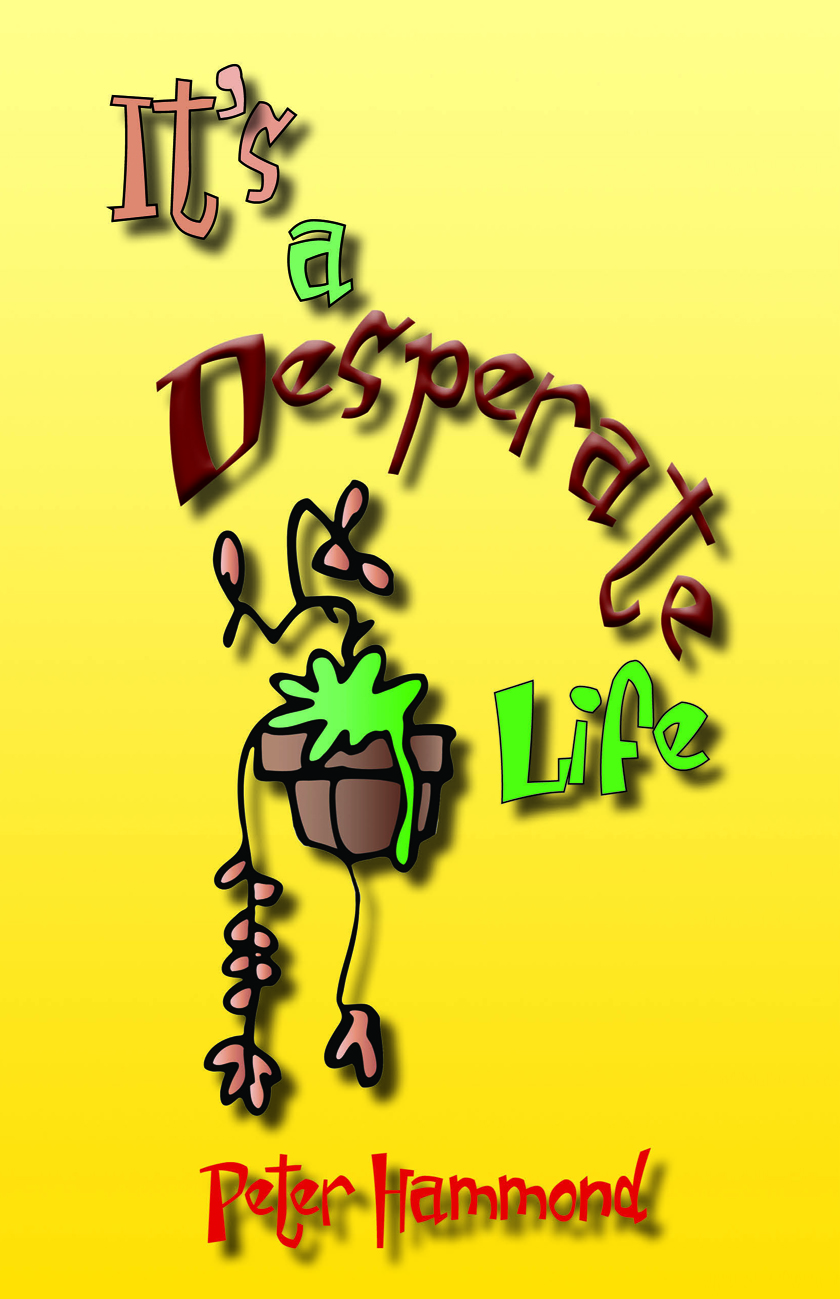 It's a Desperate Life by Peter Hammond
I was tempted to call this piece "It's a Desperate Book," just for fun.  But it would have been misleading, because it's not a desperate book, unless you mean desperately good, desperately funny, or desperately hard to put down.
Frankie Flynn, the book's main character, first appeared in a play called Quare Times.  In its first full production, I was delighted to be cast in the role of Susan, and I happily described the play to anyone who asked as "a Dublin version of Alf Garnett crossed with a lesbian version of Guess Who's Coming to Dinner, with me playing Sidney Poitier."  I did not know at the time that Quare Times would be just the first of a series, and that Frankie would go on to have many more adventures.
Peter Hammond, who was at that time the director of the London Irish Centre in Camden, went on to write several more plays in the series, and after the first production, the role of Frankie was always played by Owen Nolan, to whom (along with the author's father) this book is dedicated.  Owen contributed a lot to the development of the character, and will always be the definitive Frankie Flynn.
What Peter has done with this book is to take the characters and events from these plays, expand them, link them together, and transform them into a well-written comic novel.  The first-person narrative gives an entirely different feel to the main character, and we see the other people in the world of the fictional Dublin district, the Daymo, through his eyes.  All the characters are well delineated, and very funny, in their own right, and the book is full of hilarious lines, such as "Ya'd lick it (beer) off a scabby leg" – Peggy (his wife) talking to Frankie.
The novel has a softer, more relaxed feel than the plays: tending to be slightly less uproarious and more gently amusing.  That said, it also has more of a roller-coaster feel, as the main character plunges from one situation to another.  Hearing the stories through Frankie's words, and using the through story of a proposed move to the suburbs brings the disparate stories into a coherent whole.  Strangely, I find myself reminded of Keith Waterhouse's equally charismatic character, Billy Liar.
This is an excellent first novel, which I predict will be but the first of many by this talented writer.  It'd be a desperate shame not to read it.
You can buy It's a Desperate Life online at http://peterhammondauthor.com, and you can read Frankie Flynn's blog at http://www.frankieflynn.blogspot.co.uk.
Mary Tynan