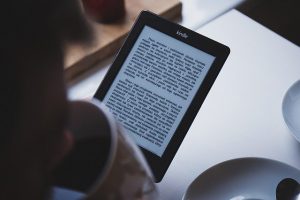 Do you read on an e-reader? Do you buy electronic books? Do you buy paper books from stores that may or may not collate your purchases and share them with Amazon and the likes, anyway? Do you use apps like Goodreads to get recommendations, store read and want to read type lists, and to share read books with connections?
Last year, I watched "Online privacy is broken; this is how we fix it" a TEDX GEM talk by Emerald De Leeuw.
I also retweeted a tweet about an (older) mom who had been on Snapchat for a month where she captured her husband, a public school librarian, ranting in the most decent way possible. Two of the snaps stood out for me: one with him refusing to stock a biography of President Trump* and the other about Barbar the elephant being racist, colonialist rubbish. Whilst I absolutely applaud his principled stand, does he as a librarian have the right to censor information that could be put in a section labelled something like: things you should not do and people you should not emulate?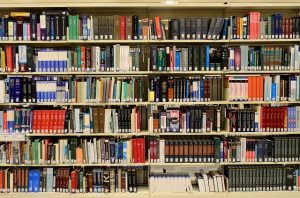 In the recent past, I may or may not have done work that may or may not have involved none or several public libraries. Whilst data protection and privacy were not the focus of that particular piece of work, the subject matter was a subset. Discussion centred around the usefulness of maintaining user reading history versus the expectation of privacy. Librarians like to have access to the list to recommend, when asked, however, the potential to profile (via the electronic management system) the individual using their reading list exists. Librarians generally voted in favour of not retaining the user history and rather discussing with the user asking for recommendations at the time. With the ability to shape the thoughts of a community, librarians are far more powerful than I think they realise.**
Articles have been popping up on my timeline recently about privacy, data protection and Amazon knowing more about you than anybody else. A certain BBC documentary aired the other evening citing the number of data points collected per person per ONE click on the website. Add to this the tracking of reading material via the Kindle ecosystem.*** At this point, Amazon could probably make you the movie of your future life and be 99% accurate.
This is not a piece on digital versus paper as I'll point you back to the third question above and the TEDx talk. Whilst to some extent, our identity can be influenced and moulded according to the mores of the community within which we live, our identity is no longer influenced but rather curated. Also, curated at the speed of light to suit the motives of the highest bidder. What is the antidote to this? I like to think mindfulness. Do we need an antidote? What do you think?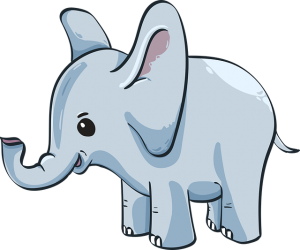 *Respect the office, etc.
**Disclaimer: this is most definitely not a Tomcats reference.
***And social media posts, etc etc.